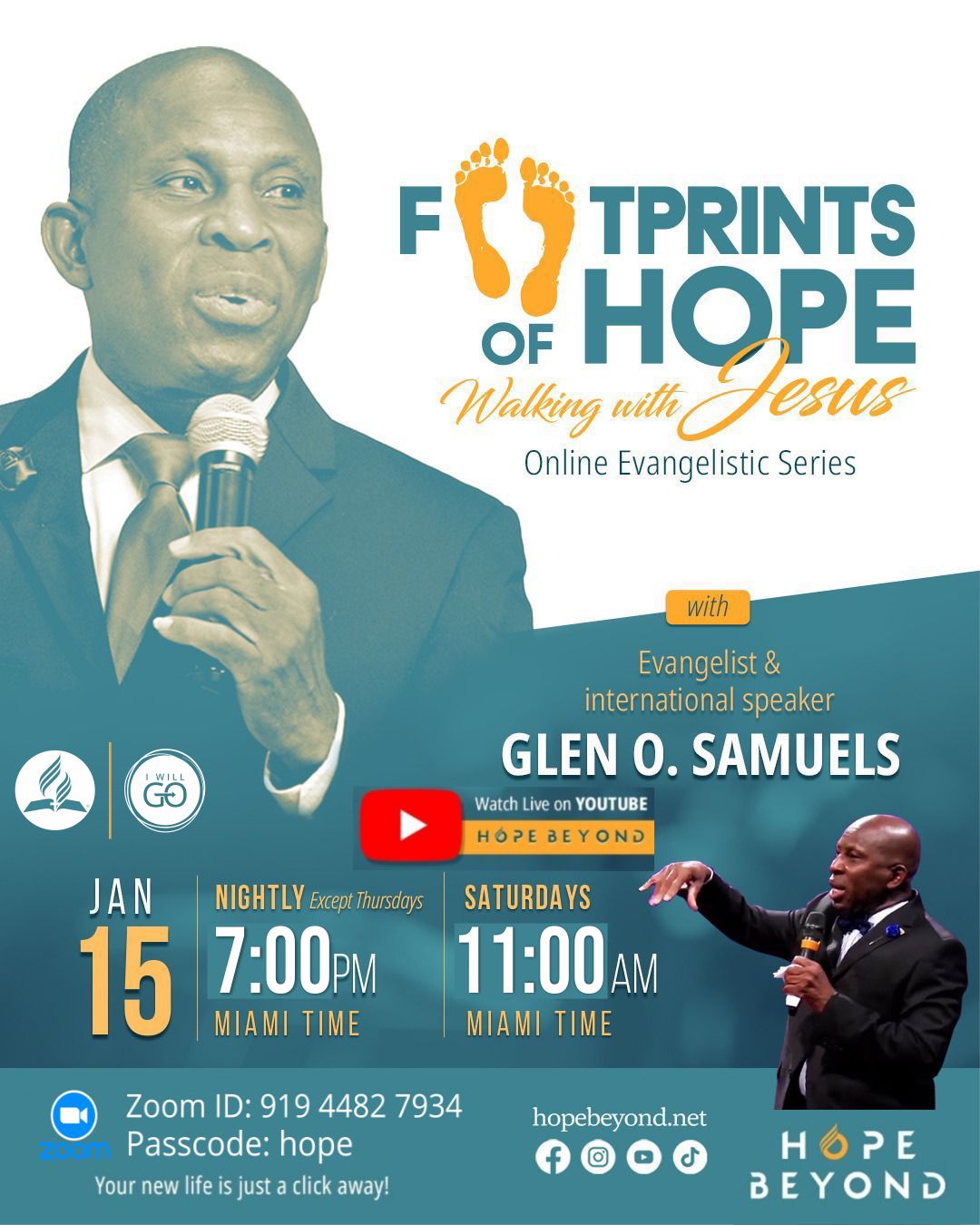 Join us for our Online Evangelistic Series
Footprints of Hope - Walking with Jesus
with Evangelist Glen O. Samuels
7pm nightly except Thurs. (off) & Sabbaths (11am)
January 15th - February 19th
See Video here
Watch Live Stream (HopeBeyond.net) here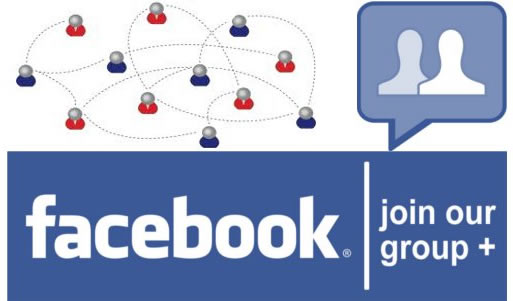 Join us on our Facebook Group at
Berea Seventh-day Adventist Church
Click here
Watch Live Recorded Services at Berea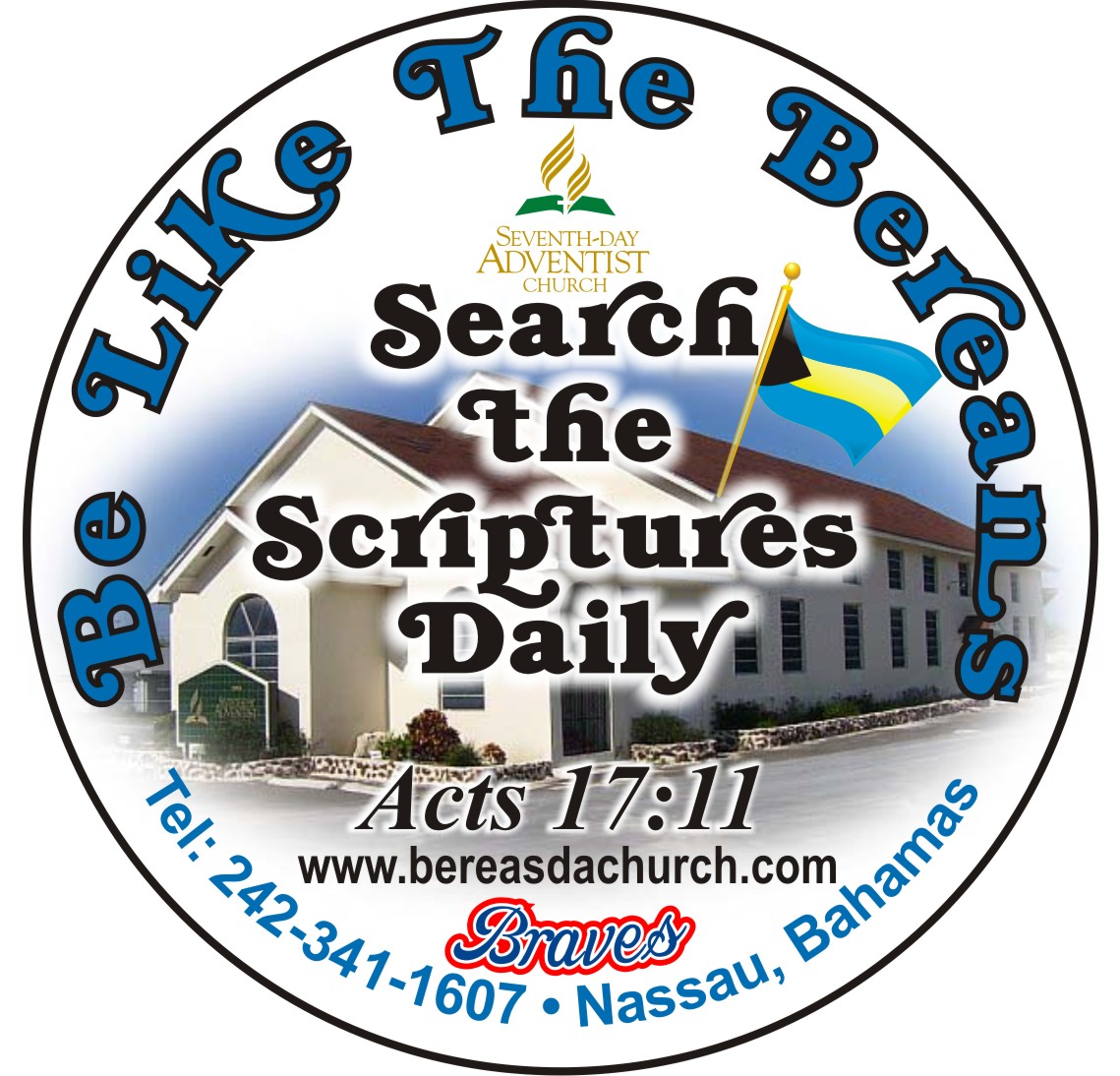 Visit Berea SDA Church on
Baillou Hill Road South
Come Worship with us!


Conference Calendar of Events
The Bahamas Conference Calendar of Events.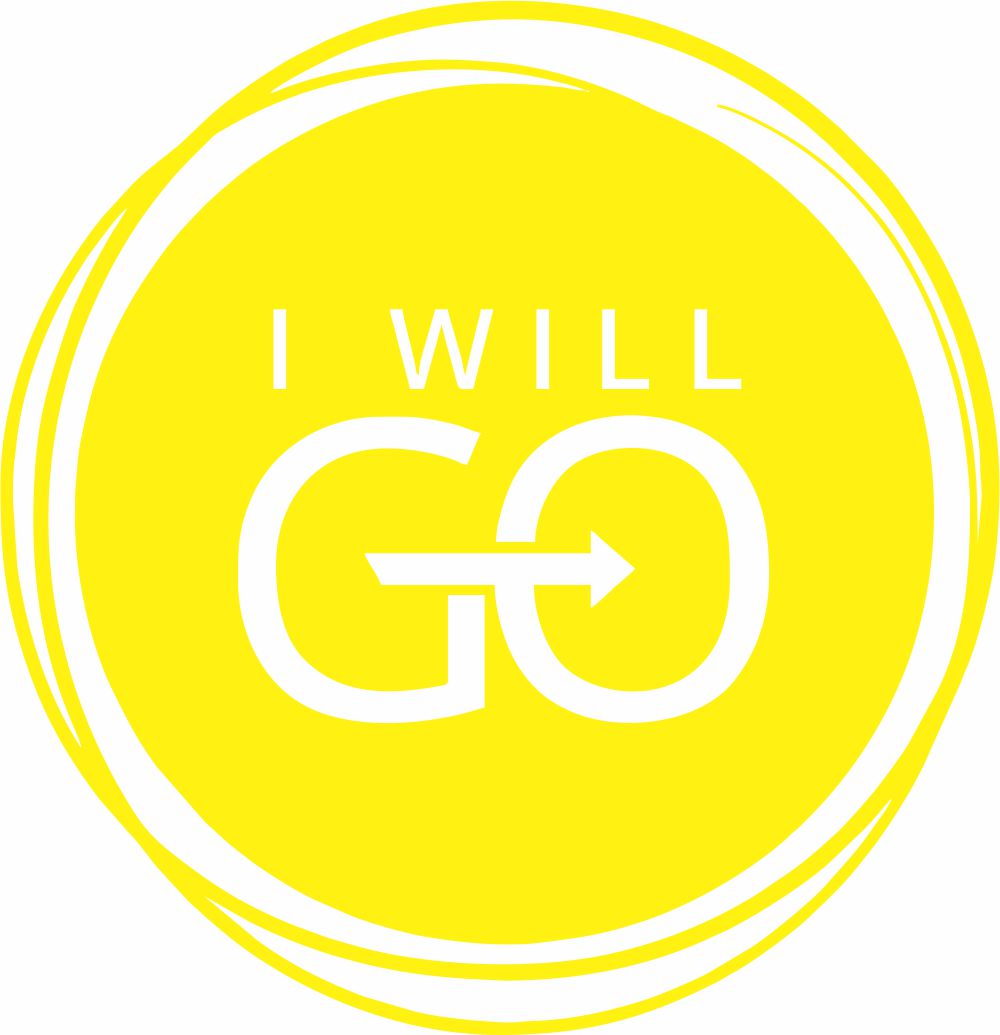 The Logos
Official Weekly Newsletter for the Bahamas Conference
FOLLOW US ON
Twitter - twitter.com/berea_sda
Instagram - instagram.com/bereamedia/
UPCOMING EVENTS
JANUARY

3 - New Year's Day Holiday

10 - Majority Rule Day Holiday

10 - Let's Move to Live (Launch)
15 - Footprints of Hope Virtual Campaign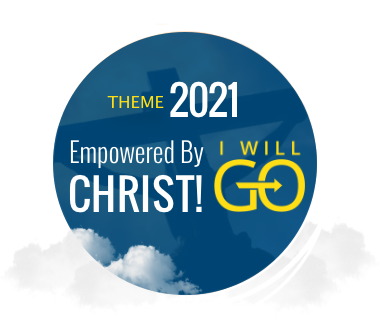 Worship Times
Sabbath School - Sabbath, 9:10 am
Divine Worship - Sabbath, 11:00am
Adventist Youth Hour-Sabbath, 1 1/2 hours before sunset.
Prayer & Praise - Wednesday, 7:00pm