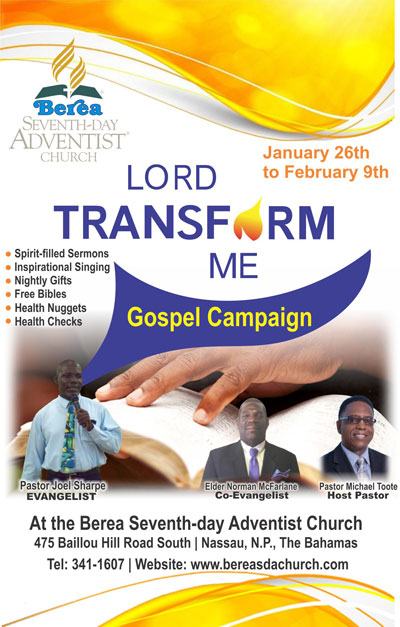 Come and Join Us for the
Lord Transform Me Gospel Campaign
January 26th to February 9th at Berea nightly at 7pm (off night Thursday).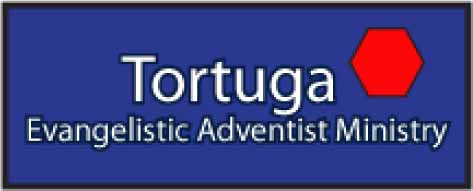 Visit the T.E.A.M. Website
a non-profit organization, committed to the spreading of the Three Angel's Messages
to the population of Tortuga Island.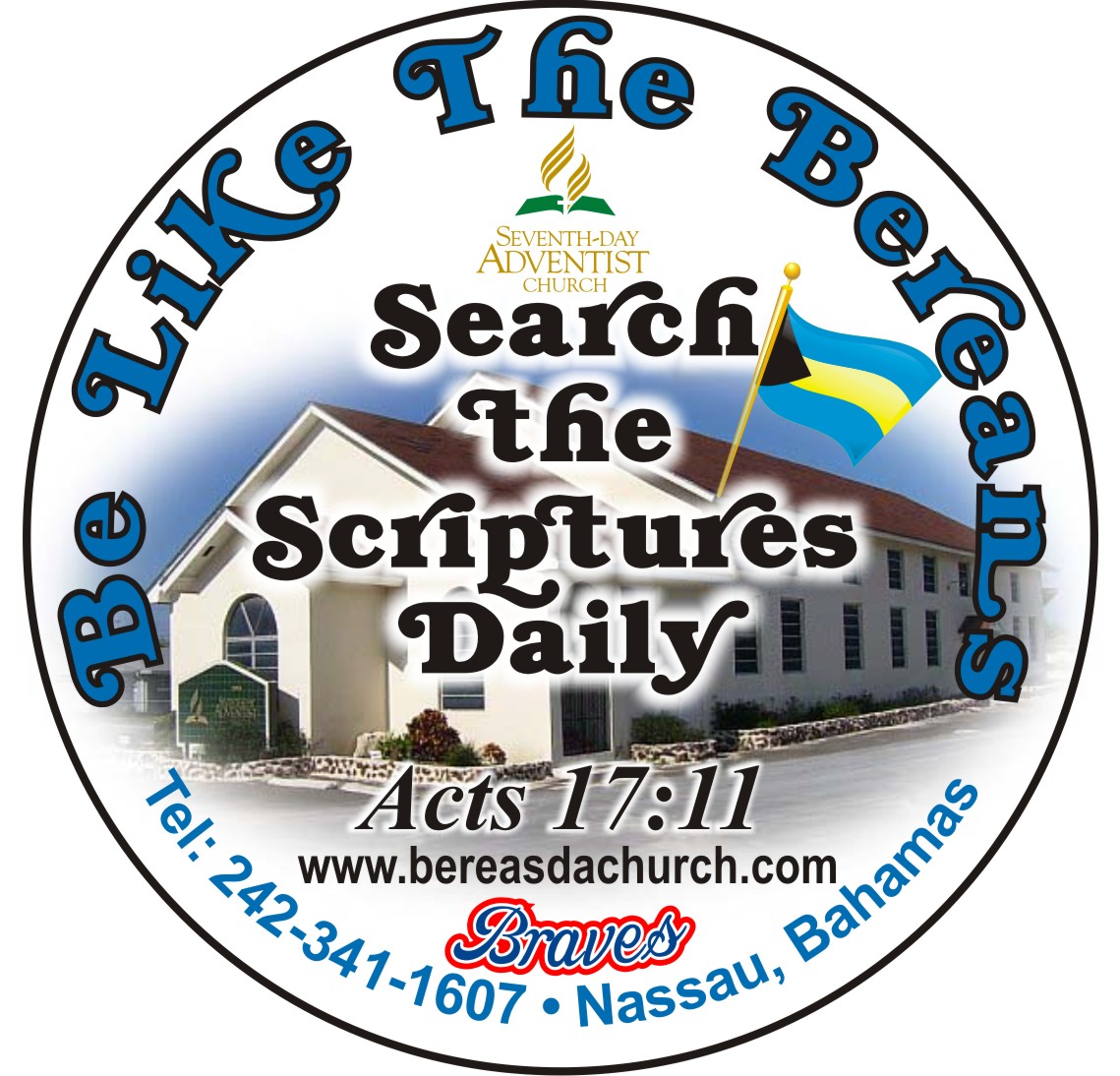 Visit Berea SDA Church on
Baillou Hill Road South
Come Celebrate with us!

View the Anniversary Slideshow here

Click to view the Anniversary Concert

Conference Calendar of Events
The Bahamas Conference Calendar of Events for 2018.


The Logos
Official Weekly Newsletter for the Bahamas Conference
UPCOMING EVENTS
Convention - January 11-19
Theme - Christ Our Only Hope
Lord Transform Me - January 26th to February 9th nightly at 7pm

Worship Times
Sabbath School - Sabbath, 9:10 am
Divine Worship - Sabbath, 11:00am
Adventist Youth Hour-Sabbath, 1 1/2 hours before sunset.
Prayer & Praise - Wednesday, 7:00pm